What is the Pawtucket Prevention Coalition?
The Coalition is a group of voluntary members representing both public and private sectors of our community. It is concerned with the creation, implementation, and advocacy for effective community outcomes in substance abuse as well as other areas of prevention. Since 1988 when the state legislature provided funding for prevention to all 39 cities and towns in Rhode Island through the RISAPA (Rhode Island Substance Abuse Prevention Act), the Coalition has been assessing Pawtucket's prevention needs and addressing them by designing and implementing prevention activities. Since its inception, the Coalition has received state and federal grant funding totaling more than 10 million dollars for substance abuse prevention in our municipality and has received recognition for its innovative programming.

Included in its activities are prevention strategies that involve local schools, churches, businesses, neighborhoods, municipal departments, public housing developments, ethnic communities, and various other sectors. The community development approach to prevention, which the Coalition employs, seeks to empower individuals and groups in Pawtucket by increasing knowledge and skills to enable them in making a difference within their spheres of influence. The Coalition seeks to diminish the root causes of substance abuse by developing a community atmosphere that supports healthy children, good schools, stable families, safe neighborhoods, and an overall strong community. In Pawtucket, it has become a department of the City. We believe prevention, although inclusive of substance abuse issues, actually encompasses a wide variety of social ills and we endeavor to address any and all prevention arenas.




Who oversees this department?
The Pawtucket Prevention Coalition is overseen by a board of directors. We currently have 18 coalition members representing various factions of the community.

Our chair is presently Jim Ruthowski, Director of Security for The Pawtucket Housing Authority, and Vice Chair is Laurie Randall, Guidance Counselor for The Pawtucket School Dept. The Director of Programs is Diane Dufresne, RN, MA, the Program Coordinator is Felicia Smith, BSW and the Office Manager is Evelyn Soto.

This is an entirely volunteer board, and we welcome anyone who lives or works in Pawtucket and has an interest to contact us at 475-1162 or 475-1168 .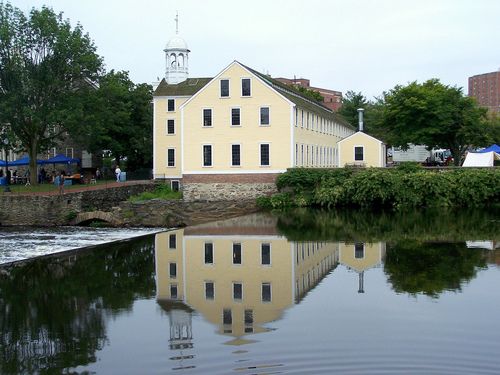 We'd love to hear from you. Fill out the form below to start.